Snowplowing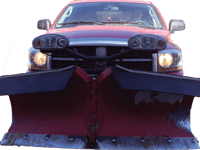 Our snow plow is a Boss Plow, with a 7ft 6, V-blade. It can back plow or plow from either side, making it easier to clear smaller spaces. The blade has a 3ft lift for efficient snow removal.
Email us to book your snowplowing schedule before the snow flies and get a free estimate.
Winter Maintenance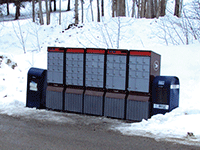 Our winter maintenance program includes snow clearance, repairs to locks and doors and safety.
We service the Columbia Boundary area. Contact us if you are interested in our winter maintenance program.
Sanding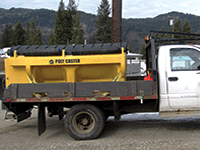 Winter sanding can be added to any of our winter services. Our sander has the capacity of 1.5 square yards and consists of sand and salt.
For more information about our sanding service drop us a line .
Fifth Wheel Hauling and Transport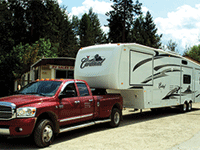 Providing all year around hauling and tow recovery services, specializing in fifth wheel transport.
Where ever your destination is, we will get your fifth wheel there safely and on time. Contact us for our mileage rate.
Flatdeck Hauling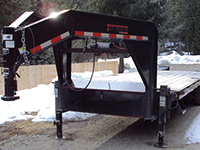 Our flat deck trailer has a Gooseneck TNT hitch, is 20 feet long with a 5 foot Beaver Tail. It can carry up to 10,500 pounds and has a winch that can pull up to 11,500 pounds.
For all your heavy weight hauling contact us today.